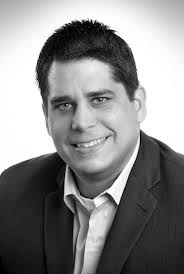 Josh Dym
Broker Associate
Dym Realty Services is owned and operated by Joshua C. Dym. Joshua is a 4th Generation San Antonio Real Estate expert specializing in residential and commercial real estate sales and investments. Powered by Portfolio Real Estate and KW Commercial, Dym Realty Services, LLC specializes in brokering, selling, and investing in residential and commercial real estate. Whether you're looking to sell, buy, or invest in real estate in the San Antonio area, Dym Realty Services, LLC will provide you with the knowledge, expertise, and innovative thinking that is necessary in today's real estate market.
About | Portfolio Real Estate

Opening in the summer of 2011 the Dominion location was the first stand-alone luxury office in the Keller Williams brand. Wendi Harrelson, Regional Director, had a vision to attract top luxury agents offering them a chance to market themselves versus marketing the broker. With the power of the fastest growing real estate brand and local ownership, Wendi recruited some of San Antonio's well established luxury leaders to open the office. Understanding the unique needs of the clientele, a first-class experience from start to finish was established. Wendi also provided agents the prestigious location in the original sales pavilion of the Dominion. Since the doors opened the office has succeeded in every way possible. In 2014, the office rebranded under the Portfolio label, Portfolio is becoming the signature brand for Keller Williams stand-alone luxury offices worldwide. The office continues to grow and to attract luxury agents who have a desire to grow their businesses to new heights. Local ownership combined with the powerful KW brand ensures the best experience for luxury leaders and their valued clients. San Antonio's oldest and finest neighborhoods are now closer than ever before for agents of San Antonio Portfolio Real Estate. From the Hill Country to the Heart of the City, Portfolio expanded to Alamo Heights. Opened the Fall of 2015, this completely remodeled office, with easy access to the Tri-Cities and Downtown, offers agents and clients a true "luxury" experience. Comprised of Alamo Heights, Olmos Park and Terrell Hills, the Tri-Cities are close to downtown, the airport and shopping. Here, fine homes, tree-lined streets and affluent lifestyles abound. In an effort to provide our Tri-City luxury buyers and sellers with the absolute best service, Portfolio Real Estate opened a second location at their doorstep. Our new home is established at 7701 Broadway. Located in the heart of the commerce district of Alamo Heights and Lincoln Heights, currently known as Dijon Plaza, the office has a highly visible street front. This is where Luxury is unlocked.